Tomorrow Grace is back at school, as much as we moan I know I will miss her. Today wasn't a big day.
Mark proved himself to be a big softy AGAIN. He went out and bought Eveigh a new hamster cage, well for her hamsters anyway. Their cage was adequate but he felt they should have something nicer. This now means that when we have the money I can get a Leopard Gecko, so I should be getting my thinking cap on and get a name going!
Today I also started a new project with Grace, the The Lil Journal Project, from the gorgeous Ashley from Lil Blue Boo. Please take the time to look at her website, you will not find a more beautiful (both inside and out), kind-hearted, awe inspiring woman in the world (in my opinion).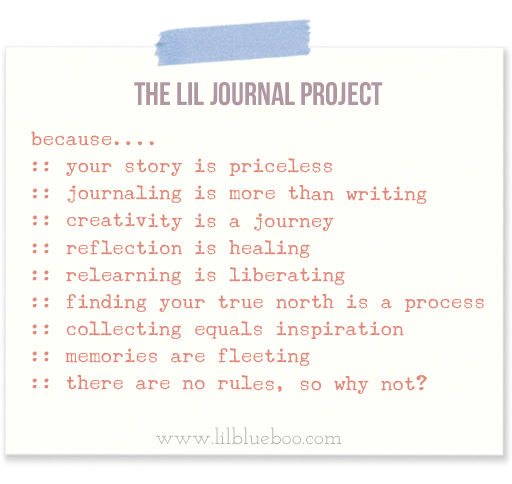 This is what it is all about and technically we are on day two, but as she is in the states I only got day one late last night and I wanted to do it with Grace so we started it today after we went and got ANOTHER notebook (what do you mean I have a drawer full? maybe photos another day) and started the project.
I am glad that Grace is very creative, sometimes I just wish that she could try and create on her own!
I don't have much else to say really as I don't think much else happened, I do know I should go to bed fairly early as I have a stupid o'clock start tomorrow for school, I think that will be hard.
Laters!